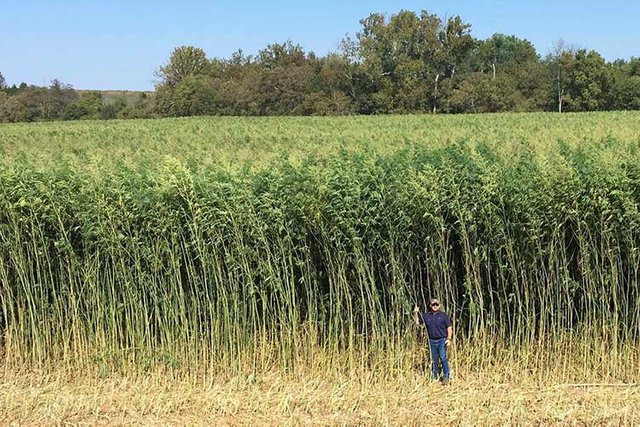 Well, we are not going to mince our words: it is and it is not… it is because as it stands only those able to take over the market will get insanely rich. Some in the industry already talk of insecticides and herbicides to have better yields and this rings alarm bells of course. It is not because hemp is the future but in order to make it happen without causing any shockwaves to the system, decentralization will also have to be implemented. The consequences here are that profits will no longer be sky-high but decentralization is so much better for the entire ecosystem.
The Forbes article about US Farmers' difficulties to grow hemp was quite another eye-opener (scroll down), and of course, the market isn't at full capacity yet, so there is room for more contenders. But also tells about a more challenging aspect: monopolization that is already in place mainly due to the dollar exchange rate. Most of the hemp bulk comes from abroad because it is cheaper. It does mean that only the demise of the dollar will help the American market pick up steam. But we can't think in terms of "getting rich" here, hemp legalization may not bring in big money once the market becomes decentralized, once all this balances out over time.
There are other problems, some of which are generated by the seed shortage and petty thieves thinking that hemp is cannabis, and other scams resulting in growing too many male plants which harm CBD profits.
That hemp is also more difficult to grow than thought is no surprise, that's Mother Nature at work, She will always make sure that we only can produce only what is needed, one way or another. Many are told that hemp is the new El Dorado and switch to hemp. And the consequence is that hemp farms slowly take over the production of other crops, much of which usually go to the livestock, but sadly it also fits the agenda of killing millions/billions of farm animals that are currently dragging down Meat Inc impacted by the covidd19 crisis. Nothing is a coincidence. It is useful to mention that Biotech is taking over and has begun to mass-produce LabMeat which also has a very dark side because the stem cells needed for that meat to grow must come from unborn calves/fetuses. Please do not fall for it.
There are plenty of videos approaching the challenges of Hemp growing, but here is one of them, stay informed! (the embedded feature is not working)
BIGGEST MISTAKE TO AVOID IN HEMP FARMING (2019)
Growing Hemp? Don't Make These Mistakes. You Could Lose Your A$$! 2hr+ documentary
American Hemp Dreams Are Being Crushed By These 5 Challenges https://www.forbes.com/sites/mikeadams/2019/10/23/american-hemp-dreams-are-being-crushed-by-these-5-challenges/#521b9db41ee7