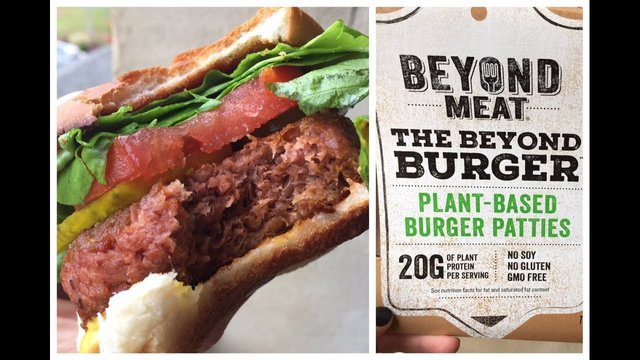 Rising market's valuations are only possible when there is a monopoly on value. Without it, markets wouldn't work at all, would be too erratic. The monopoly on value only gives an appearance of stability because it allows some to rig the game. Remember our blog "200 people manage 50 trillion of wealth"? 200 people are only what it takes to inflate and deflate IPOs when they see it fit. Rising value with bullish predictions, lowering interest rates, advertising and credit infusion ; and crashing value with shutting off the credit pipeline, rising interest rates, waiting for the side effects.
Bear in mind that the entire stock market in overvalued however and companies buybacks skyrocket like never before as you read this. Companies are expected to authorize more than $1 trillion in share buybacks for 2018, according to Goldman Sachs projections. The same year, hedge fund billionaire, Leon Cooperman told CNBC that the stock market is not overvalued yet… because the Federal Reserve rates are still low, Cooperman added. Fed officials announced about three rate rises in 2019 and one more in 2020… so wait and see, indeed, what was overvalued and not. But Snyder's article at the bottom page already sets the tone. Pretty much everything is (overvalued).
"Beyond Meat" and its partners see an opportunity for an opportunity for growth? Really? As soon as we see the word "growth" we should systematically predict the trend of another boom-bust story. When profits are involved, consumption must increase, and there starts the slippery slope.
Ideally, we must have a balanced diet — and also quit our sugar addiction. Mass production of "fake meat burgers" will also impact the environment at some point, just like anything else we do to satisfy endless gluttony. Eating wholesome foods is paramount. Beyond Meat still is processed food. According to endofamericandream.com, 137 Million Americans Suffered "Medical Financial Hardship In The Past Year" and borrowed a 88 billion dollars to cover medical costs. Food is medicine more than ever before!
Nature is today showing us why abusing animals for the sake of growth and efficiency is ethically dead wrong, and same warning applies to any other produces sold on the market. The Natural Order is against growth — aka greed — and trying to distort value to produce and consume more is the very reason as why we are on the edge of the precipice today.
Obesity does not exist in the animal kingdom because each animal consumes according to the rhythms of Nature. But unlike humans, animals have different levels of consciousness which is why predatory behaviors do not harm the environment. Humans, due to their higher level of consciousness, cannot prey on their environment, impose on Nature their greedy egos. Paradoxically, we do need the ego to grasp that.
We couldn't see this clearly until the industrialization era began. But obviously it is now time to end our ecological dominance, and end monetarism because it is profit seeking which condones the onslaught on Nature. The money making mentality needs to be exposed and addressed if we are serious about creating abundance.
Fake meat company gives itself $1.2 billion valuation, lost $29 million last year
https://www.youtube.com/watch?v=jeLsNPKAGA0
CNN, APRIL 2019 | Beyond Meat's IPO plans give it a $1.2 billion valuation
There's public interest in plant-based protein because of concerns about animal welfare and the environmental impact of factory farming. Beyond Meat and competitor Impossible Foods, along with the fast food chains they partner with, see the trend as a huge opportunity for growth. Beyond Meat projects that over time, the plant-based meat market could reach $35 billion in the United States. That's an ambitious target. The global market for meat substitutes is forecast to grow from an estimated $4.6 billion in 2018 to $6.4 billion by 2023, according to research firm MarketsandMarkets.
https://www.cnn.com/2019/04/22/business/beyond-meat-ipo/index.html
MAY 2019 | I Dare You To Tell Me The Economy Is "Booming" After Reading This List Of 19 Facts About Our Current Economic Performance By Michael T. Snyder
After taking an honest look at the facts, I don't know how anyone can possibly claim that the U.S. economy is "booming". I really don't. We hear this sort of rhetoric from the mainstream media all the time, but it doesn't make any sense.
The following are 19 facts about our current economic performance that should deeply disturb all of us…
#1 In April, U.S. auto sales were down 6.1 percent. That was the worst decline in 8 years.
#2 The number of mortgage applications has fallen for four weeks in a row.
#3 We just witnessed the largest crash in luxury home sales in about 9 years.
#4 Existing home sales have now fallen for 13 months in a row.
#5 In March, total residential construction spending was down 8.4 percent from a year ago.
#6 U.S. manufacturing output was down 1.1 percent during the first quarter of this year.
#7 Farm incomes are falling at the fastest pace since 2016.
#8 Wisconsin dairy farmers are going bankrupt "in record numbers".
#9 Apple iPhone sales are falling at a "record pace".
#10 Facebook's profits have declined for the first time since 2015.
#11 We just learned that CVS will be closing 46 stores.
#12 Office Depot has announced that they will be closing 50 locations.
#13 Overall, U.S. retailers have announced more than 6,000 store closings so far in 2019, and that means we have already surpassed the total for all of last year.
#14 A shocking new study has discovered that 137 million Americans have experienced "medical financial hardship in the past year".
#15 Credit card charge-offs at U.S. banks have risen to the highest level in nearly 7 years.
#16 Credit card delinquencies have risen to the highest level in almost 8 years.
#17 More than half a million Americans are homeless right now.
#18 Homelessness in New York City is the worst that it has ever been.
#19 Nearly 102 million Americans do not have a job right now. That number is worse than it was at any point during the last recession.
But at least the stock market has been doing well, right?
FULL ARTICLE WITH HYPERLINKS: https://www.thelibertybeacon.com/i-dare-you-to-tell-me-the-economy-is-booming/