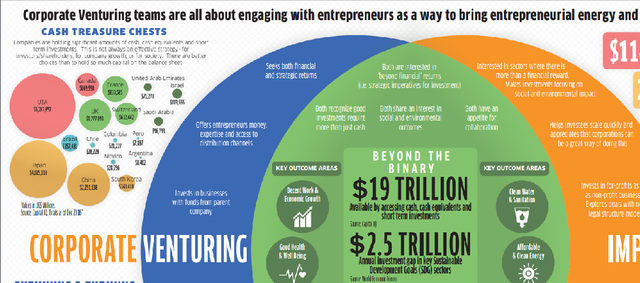 Here is a highly interesting compilation… not much EC original content but we found it to be vital information
MARCH 2019 | FORBES: The movement has raised over £200,000 in less than a year, much of which has come in micro-donations from members of the public. Within their donations, however, lie some philanthropists giving thousands, corporate funders such as the LUSH Charity Pot and European Foundations such as the Guerrilla Foundation.
Reading such a big names attached to a popular movement is common practice. Charity is big business, there is no secret. And of course no surprise as how the number of Rebellion Extinction activists grew so fast. As you read this, the donations total a little bit over £400K.
APRIL 2019 | TIMES.UK: Business leaders have voiced their support for Extinction Rebellion, the environmental protest group that shut down parts of London last week, calling for an "urgent redesign" of global industry in a letter to The Times. Paul Polman, who was chief executive of Unilever for a decade until January, is one of 21 executives who have written in support of the activists' call to action on climate change. The group also includes Dale Vince, founder of Ecotricity, the green energy provider, and Chris Davis, director of corporate social responsibility at The Body Shop.
The beginning of a corporate infiltration of the movement is surely taking place, and we all know well too well what it does entails. The 2nd phase of the "Green New Deal" is being carefully implemented, with of course the consent of unaware protesters thinking that a zero carbon economy will save the world. Unless one is willing to kill all life on earth, a zero carbon emission target is absolutely nonsensical as plants and forests thrive on CO2. 
Rebellion Extinction now has a business venture attached and named xrbusinessleaders.
https://twitter.com/ExtinctionR/status/1120436484698451968
https://twitter.com/hashtag/XRBusinessLeaders?src=hashtag_click
This link https://xrbusiness.org/business-leaders mentioned in the OP is not accessible for now, but here are other high business profiles involved.
WHEB is a positive impact investor focused on the opportunities created by the transition to a low carbon and sustainable global economy.

Impact Investments seek to generate both financial return and social and/or environmental value—while at a minimum returning capital, and, in many cases, offering market-rate returns or better.

Tribe Impact Capital LLP, which boasts the snappy tagline "A New Wealth Order".

XR "business leaders" John Elkington and Louise Kjellerup Roper, come from Volans Ventures Ltd.

Another XR Business enthusiast for "green" technology is Samer Salty, co-founder and managing partner of the infrastructure and private equity fund manager, Zouk Capital LLP.
…. and the list continues… a real eye opener
Rebellion Extinction: a capitalist scam to hijack our resistance