It is very good news in the sense that it should motivate us/you all to spread the word like wildfire. The not so good news is that we all know that some are going to work "behind the curtain" to counter the strict radiation standards.
The trend is on the up swing though. The 5G Appeal coalition has gathered 63,379 people and organizations from at least 168 countries, which have signed this appeal as of 3/29/2019. Up from 31,291 people and organizations and 108 countries at the end of January. Forward this to any health professionals and organizations, and environmental groups asap. Or share this blog on your favorite social media and by email. Thank you!!
The most astounding is that Telecom Carriers, such as Verizon (see video at bottom page), mention in their "fine print literature" that they are not responsible for any health issues caused by polluants. In this case, radio wave pollution of course.
Earth Custodians believe more in "local volunatryism" than "group fights" but the de-weaponization of the Communication Industry is essential to a decentralized society. And of course, ending monetarism should also get the same level of interest. Both fields are what determines ALL coecion levels. The more transparency and the less financial coercion, the freer we become.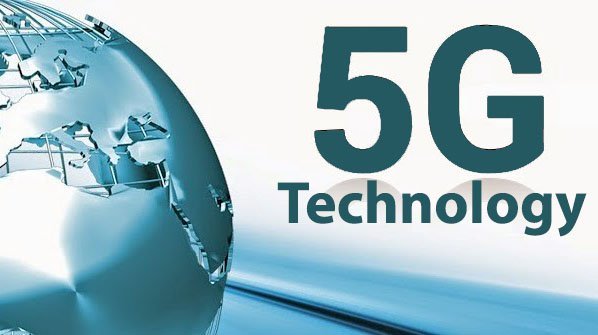 Radiation concerns halt Brussels 5G development, for now
Monday, 01 April 2019
Plans for a pilot project to provide high-speed 5G wireless internet in Brussels have been halted due to fears for the health of citizens, according to reports. In July, the government concluded an agreement with three telecom operators to relax the strict radiation standards in Brussels. But according to the Region, it is now impossible to estimate the radiation from the antennas required for the service.
"I cannot welcome such technology if the radiation standards, which must protect the citizen, are not respected, 5G or not," Environment minister Céline Fremault (CDH) told Bruzz. "The people of Brussels are not guinea pigs whose health I can sell at a profit. We cannot leave anything to doubt," she added.
A pilot project is not feasible with the current radiation standards, and Fremault told Bruzz that she does not intend to make an exception.
The Brussels region has particularly strict radiation standards for telecom applications. The standard of 6 volts per metre has already led to problems in the past with providing fast mobile internet via 4G in the capital. …. MORE
http://www.brusselstimes.com/brussels/14753/radiation-concerns-halt-brussels-5g-for-now?fbclid=IwAR10e-0p1WHVzGwa0S4yrNwr913fvOY40L04shq4UMKRdAHmpAABTeyD08I
Belgium's governing bodies fail again to agree on 5G licenses
Wednesday, 27 March 2019
http://www.brusselstimes.com/belgium/14681/belgium-s-governing-bodies-fail-again-to-agree-on-5g-licenses
US Senator Blumenthal Raises Concerns on 5G Wireless Technology Health Risks at Senate Hearing (FEB 2019)
There are 63,379 signatories from at least 168 countries as of March 29, 2019
If 5G is built, radiation levels will increase 10- to 100-fold, virtually overnight, everywhere. There will literally be no place on Earth to hide from it. READ THE APPEAL (very long and informative, must read!!) Available in MANY languages
https://www.5gspaceappeal.org/the-appeal
https://www.5gspaceappeal.org/signatories-organizations
Scientists Warn of Health Effects: Washington DC Council 5G Small Cell Roundtable (dec 2018)
https://youtu.be/ljLynbr5iPc