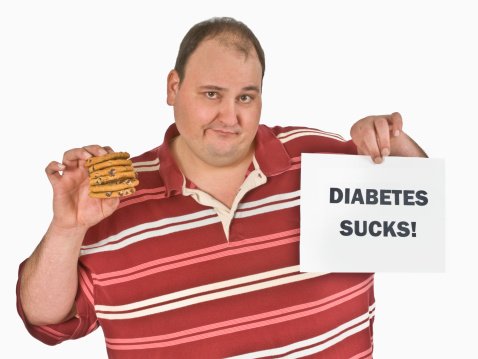 This is a real bombshell. Since obesity is 90% of the time the result of overeating all sorts of heavy cards combined with fat, the bypass surgery has a direct consequence on the food intake.
As for the longer-term diabetic remission rates, the latter should be confirmed if patients change(d) their diet for good. So there is no reason as why the 90% remission rates shouldn't be permanent.
We can now add diabeties to the list of diseases being induced by our moder lifestyle, just like cancer . But science nor big pharma are going to advocate for stress reduction, that working until we drop is no longer an option, and that wholsome food is medicine.
Neither is the same medical monopoly going to say cancer feeds on glucose and that the first thing to do when diagnosed with cancer is to go keto completely. The cancer -sugar link is not new, was discovered in the 1920s already, but since sugar is addictive and thus a lucrative industry, gluttony and greed took over.
It is however another eye opener when realizing that diabetes and cancer are inherently related as they both require consumption of refined sugar. The United States Department of Agriculture (USDA) reports that the average American consumes between 150 to 170 pounds of refined sugars in one year! (see link below)
The horror now is that diabetes is way more lucrative than cancer. Time to rethink the entire food industry and start eating consciously!!
Further Readings:
Diabetes Drugs Market Value to Reach US$58.4 billion by the End of 2025: Transparency Market Research. Global Diabetes Drugs Market: Type 2 Diabetes to Dominate Consumption of Drugs
https://www.prnewswire.com/news-releases/diabetes-drugs-market-value-to-reach-us584-billion-by-the-end-of-2025-transparency-market-research-663610203.html
The American Diabetes Association (Association) released new research on March 22, 2018 estimating the total costs of diagnosed diabetes have risen to $327 billion in 2017 from $245 billion in 2012, when the cost was last examined. http://www.diabetes.org/advocacy/news-events/cost-of-diabetes.html
Almost three quarters of type 2 diabetes patients enter remission after gastric bypass surgery February 6th, 2019  | In an effort to better understand the effects of bariatric, or gastric bypass, surgery on type 2 diabetes, a new study has tracked the real-world experiences of over 1,000 patients to reveal 70 percent experience diabetes remission after the procedure, and remain disease free for up to five years. For some time now gastric bypass surgery has been a widely used surgical procedure for treating patients suffering from morbid obesity. It has also been known that the procedure results in extraordinary remission rates for patients suffering from type 2 diabetes. In some studies up to 90 percent of patients have reported entering diabetic remission following the procedure. However, it is still unclear exactly what the long-term diabetic remission rates are in relation to the surgery…. more https://newatlas.com/gastric-bypass-type-2-diabetes-remission-study/58368/
and
FEB 2019 But the study also linked gastric bypass surgery to a nearly 50 percent reduction in microvascular complications. These complications include kidney disease, nerve damage and vision problems. "Patients with obesity and type 2 diabetes should be offered bariatric surgery early on in the course of their disease, while there is still a great chance of diabetes remission," said study lead author Dr. Lene Ring Madsen, from Aarhus University Hospital in Denmark. Although this study didn't look at the reasons gastric bypass can lead to type 2 diabetes remission, Madsen said other studies have suggested that weight loss is one factor. She added that calorie reduction…. more https://www.webmd.com/diabetes/news/20190207/gastric-bypass-means-diabetes-remission-for-many and https://www.thetimes.co.uk/article/gastric-bypass-surgery-sends-diabetes-into-remission-8gwmzzng6
CONFIRMED: Cancer is entirely a man-made disease
Cancer may not depend on natural factors, as British scientists claim it is largely a man-made disease caused by lifestyle factors like diet and pollution.
https://www.naturalnews.com/053890_causes_of_cancer_man-made_disease_ancient_Greece.html AND
https://www.naturalblaze.com/2016/04/disturbing-researchers-finally-confirm-that-cancer-is-a-purely-man-made-disease.html
(2018) Western cultures today enjoy a diet rich in the delicacies that our ancestors did not consume on a regular basis such as grain, sugar, and starch. Research continues to show that sugar is the main source of fuel which feeds cancer and contributes to an inflammatory environment. Sugar essentially increases the risk for cancer and disease.
https://thetruthaboutcancer.com/ketogenic-diet-weakens-cancer-cells/
and
(2013) Many cancer patients have reportedly overcome the disease by adopting a ketogenic diet, which calls for eliminating carbohydrates, replacing them with healthy fats and protein
https://articles.mercola.com/sites/articles/archive/2013/03/10/ketogenic-diet.aspx
and
Starving Cancer to Death by Removing one Food: Refined Sugar
Dr. Otto Wartburg and other health experts have been talking about how cancer loves sugar since the 1920s, but surprisingly many doctors don't tell their cancer patients that as long as they continue to eat processed foods full of the stuff, they will likely have a more difficult time fighting this disease….
http://naturalsociety.com/starving-cancer-death-removing-refined-sugar/#ixzz5fDuyAflM
and
(2017) 'The most alarming fact that I found out about cancer is that it is a billion dollar industry (a $200 billion industry a year). 'https://freepress.org/article/cancer-billion-dollar-industry
The United States Department of Agriculture (USDA) reports that the average American consumes between 150 to 170 pounds of refined sugars in one year!
https://bamboocorefitness.com/not-so-sweet-the-average-american-consumes-150-170-pounds-of-sugar-each-year/

and
In 1970, we ate 123 pounds of sugar per year. Today, the average American consumes almost 152 pounds of sugar in one year. This is equal to 3 pounds (or 6 cups) of sugar consumed in one week! Nutritionists suggest that Americans should get only 10% of their calories from sugar. This equals 13.3 teaspoons of sugar per day (based on 2,000 calories per day). The current average is 42.5 teaspoons of sugar per day! Names for Sugar Sugar comes in different forms and a variety of names.   https://www.dhhs.nh.gov/dphs/nhp/documents/sugar.pdf