Awareness is rising… the focus is shifting in the good direction.
The study was done in the UK, but it doesn't really matter because we can see that the malaise is spreading. The Gilets Jaunes in France are only a beginning.
As long as money exists, ideally politicians should be social servants and work without a salary if they already have an income, those without an income should not be earning more than 40K yearly, which is a mayor type of salary.
People are losing trust in their lawmakers, and once the trust is gone, this is a slippery slope, nothing can stop the discovery process from unraveling.
We also see that people's expectations have little to do with money, but the heart
Earth Custodians are not going to paraphrase themselves, but here are a few articles that you may have missed
To Break Free From Being Commodities We Must Prepare For An Extreme Human Experience
https://earthcustodians.net/blog/2018/06/19/revolution-of-values-can-free-the-human-experience/
Only Overcoming The "Psychosis Of Success" And A "Revolution Of Values" Can Free The Human Experience
https://earthcustodians.net/blog/2018/06/19/to-break-free-from-being-commodities/
Study reveals three quarters of people are dissatisfied with 'undemocratic', 'self-interested' and 'divided' political parties, 21 January 2019
The study found that people want:
Transparency – they want to understand what parties do, how decisions are made and what influence they can have.
Communication – they want honest and accountable parties that communicate with the people. They want to know when something has gone wrong and want parties to explain and take responsibility when something doesn't work out as planned.
Reliability – they want to see parties that outline an agenda and stick to it, enacting their manifesto promises and sticking to pledges. They do not want parties that are self-interested, or that are dogmatic and uncompromising.
Principles – they want parties that are guided by their principles when making policies or decisions, using these ideas to filter the different voices and influences that can affect the decision made.
Inclusivity – they want parties to include a range of different voices and ideas. Rather than just listening to members or supporters, people want parties to listen to experts, opponents and the wider public.
Accessibility – they want a range of ways to engage with parties, but they don't want parties to entirely open up. Certain activities should continue to be the preserve of members and leaders, but for less intensive activities citizens want a wider range of people to be able to get involved.
Integrity – they want parties to be honest, ethical and dignified. Rather than focusing on the competition of party politics and the partisan behaviour this can promote, people want parties that have moral codes and principles that underpin how they work.
[url]https://www.sheffield.ac.uk/news/nr/report-political-parties-key-principles-1.826142[/url]
but there is a problem… money cannot fix that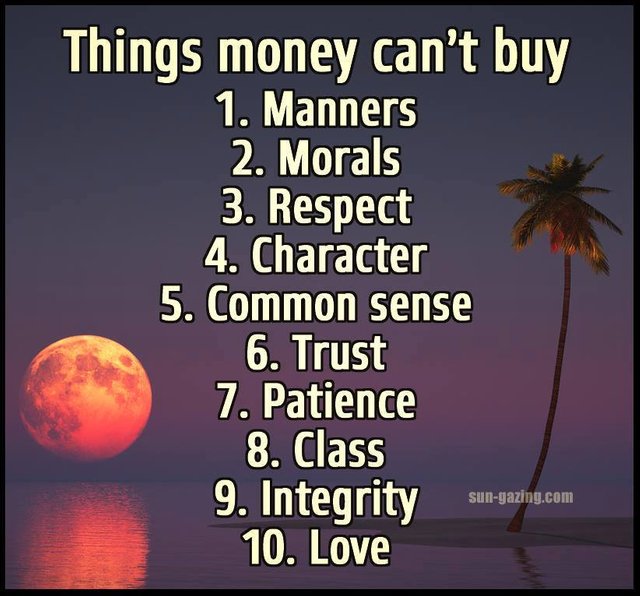 politicians salaries https://www.politicalsciencecareer.com/salaries.html