While 2 previous blogs exposed the traps and dangers of cheapness, there are some areas where high demand actually makes prices always go up, and it is in the wellness, medical, illegal drugs and pharmaceutical/chemical industries. (And the housing market). Why? Because people always want to stay longer alive.
How I Got the $84,000 Hepatitis C Drug For $1500 … – Alternet.org
But let's remain realistic here: $1500 is still a lot of money in India, but medical tourism is booming there. This should not happen if monetarism was meant to be ethical and fair. The currency game — and war — is the evidence that paying to stay alive is a morally bankrupt premise. By birth we all should have the SAME rights to Live.
It is outrageous to realize that BigPharma can raise its prices without any warning as it speculates on the death rate 24/7. Cynically, the life saving drug that can be injected to counter an overdose went from $250 to $4,100 as the opioid epidemic raged.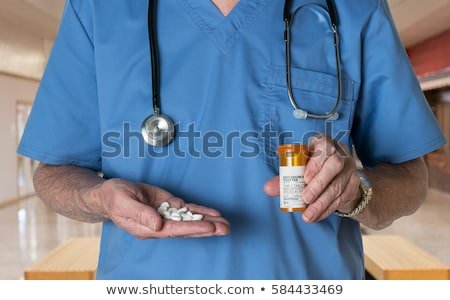 People are always ready to pay more to feel better. And that was the case of opioids suppressing pain, regardless of the risks. Clients should know better but society does not teach The Trivium – critical thinking and logical fallacies — in high schools.
Society wants people to behave like sheep, so it can continue to monetize its own structural violence. The drug trade has a long history and many ramifications as the meritocrats — and their puppets — have always managed and traded narcotics. If illegal drug prices appeared to have gone down over the last 2 decades, it rather is because drugs' quality is also going down.
According to the UN and European crime-fighting agency Europol, the annual global drugs trade is worth around $435 billion a year, and these agencies contend that the trade has become much more global. Cartels do not fight that much among themselves anymore as they understand that forming alliances at key to succe$$. In other word "collusion" is essential.
How The Global Economy Depends On Illegal Drug Money: Part I: Free Markets, Financial Regulations & Money Launderinghttps://sensiseeds.com/en/blog/global-economy-depends-illegal-drug-money-part-free-markets-financial-regulations-money-laundering/
The war on drugs is also a major cause of structural violence in the entire world. The drug war is a failure but was meant to fail. It generates a lot of revenues for the prison/justice system and gives many cops a job.
In a money free society, people will have to grow their own cannabis, opium and mushrooms as their trades will have gradually ceased to exist. Mushrooms, Ayahuasca and Iboga retreats will be offered. Addicts will be invited to go to rehab centers if they really want medical assistance.
The main materialistic purpose of money. Without money collusion would be impossible because money forces one to think within specific and coercive parameters. There is no free will .
Sure pharmaceutical companies and doctors had to downplay risks because the "money making pathology" is associated with lies and deceit. Honesty does not pay much at all, at best it it helps go by. If you run a business and doing reasonably well so far (or think that the company you work for is solid), just think of the near-zero interest rates and quantitative easings promoted by central banks over the past decade and how it will eventually affect us all at some point down the road. Peter Schiff calls it "monetary heroine".
Fed Junkies Continue Injecting Monetary Heroin into System-Peter Schiff (dailycoin.org)
The world is approaching an unprecedented threshold and will need an army of Truth Seekers to muddle through…. are you one of them?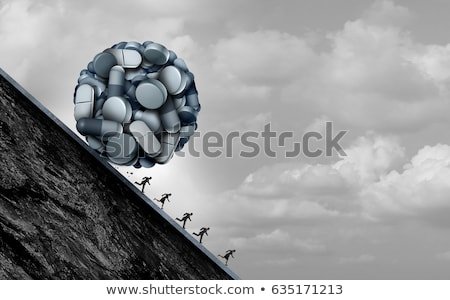 HIGHLIGHTS:
in 2017, there were almost 58 opioids prescriptions for every 100 americans

Of 72,000 overdose deaths in 2017, 30,000 were from opioids

Overdose rate from prescription opioids were highest among people aged from 24-54 years

4 in 5 in new heroin users started out misusing prescription painkillers

Of 20.5 million americans 12 or older dealing with substance abuse: 2 million people used prescription pain relievers, 591,000 tied to heroin.
Greed Continued
While the number of opioid-overdose deaths continue to increase in the country, the price for the life-saving drug Naloxone, otherwise known as Narcan, has also increased sixfold, costing taxpayers millions….When the drug debuted on the market in 2014, outside experts recommended that Kaleo set the initial price between $250 and $300….. Permanent Subcommittee on Investigations (PSI), chaired by Senator Carper, claims the Virginia-based drug company, Kaleo, "exploited the opioid crisis," by increasing the price of its naloxone drug EVZIO from $575 per unit in 2016 to $3,750 and then to $4,100 just 11 months later, launching a new distribution model planning to "capitalize on the opportunity" of "opioid overdose at epidemic levels."… https://sobernation.com/drug-company-raised-prices-of-narcan/
2018 | Opioid Lawsuit News: As of mid-November 2018, more than 1,400 opioid lawsuits have been filed in federal courts. If you or a loved one has suffered from addiction after being given opioid painkillers by your doctor, talk with an opioid law firm today…. Plaintiffs claim that drug companies hid evidence of the dangers of opioids by downplaying their highly addictive nature. They also claim that pharma companies used aggressive or fraudulent marketing tactics (such as fake "advocacy" campaigns), set sales quotas for representatives, and offered financial kickbacks to doctors who prescribed opioids….. https://www.consumersafety.org/legal/opioid-lawsuits/
Deadly Carfentanil: 100 Times Stronger than Fentanyl (Elephant Sedative—Not for Humans)
Carfentanil is one of the most potent synthetic opioids known to man—even more potent than its analogue, fentanyl. Fentanyl has become a buzzword in the addiction recovery community, well-known for its high potency and, most unfortunately, the high frequency of overdoses associated with it. Carfentanil is approximately 10,000 times more potent than morphine, and 100 times more potent than fentanyl. ….. Ohio police authorities warn that the life of every person who is a street drug consumer is in danger because of this new mix. Anyone buying heroin off the streets must be wary of the fact that it may be combined with carfentanil, which has the highest potential for fatality. Carfentanil also has been connected to overdoses in central Kentucky, as well as areas of western Florida like Tampa Bay and Sarasota….. https://sobernation.com/deadly-carfentanil/
Britain's drugs trade: a true history
Britain was the largest drugs trafficker the world has ever seen. They exported opium from India to China, in some cases Indian farmers were forced to grow opium instead of food crops which led to famines that killed millions.
2014 | Banks Launder Billions of Illegal Cartel Money While Snubbing Legal Marijuana Businesses
The hypocrisy of the role that banks play in the drug trade is particularly disgraceful when considering the recent system of marijuana regulation that was introduced in Colorado…. https://www.huffingtonpost.com/avinash-tharoor/banks-cartel-money-laundering_b_4619464.html
2012 | Outrageous HSBC Settlement Proves the Drug War Is a Joke
https://www.rollingstone.com/politics/politics-news/outrageous-hsbc-settlement-proves-the-drug-war-is-a-joke-230696/
2010 | Banks Financing Mexico Drug Gangs Admitted in Wells Fargo Deal
https://www.bloomberg.com/news/articles/2010-06-29/banks-financing-mexico-s-drug-cartels-admitted-in-wells-fargo-s-u-s-deal
2015 | London is now the global money-laundering centre for the drug trade, says crime expert
UK banks and financial services have ignored so-called "know your customer" rules designed to curb criminals' abilities to launder the proceeds of crime, Roberto Saviano warned. Mr Saviano, author of the international bestseller Gomorrah, which exposed the workings of the Neapolitan crime organisation Camorra, said: "The British treat it as not their problem because there aren't corpses on the street."…
https://www.independent.co.uk/news/uk/crime/london-is-now-the-global-money-laundering-centre-for-the-drug-trade-says-crime-expert-10366262.html
2017 | Big banks to lobby for overhaul of money laundering rules
America's largest banks are to propose a complete overhaul of how financial institutions investigate and report potential criminal activity — arguing that rules imposed in the years after the 9/11 terror attacks and strengthened during the Obama administration are onerous and ineffective, sources said.https://nypost.com/2017/02/16/big-banks-to-lobby-for-overhaul-of-money-laundering-rules/
The Rise of Fentanyl: Drug Addiction On The I-95 – Two Years On
OUR SECURE ADDRESS IS