This 12 minute parody demonstrates the paradox of capitalism. Capitalism caught at its own game, and the ensuing death spiral toward totalitarianism. Capitalism cannot fix itself because solutions are not marketable, unlike problems.
If society was really working toward the betterment of anything we can think of, the economy would take a dive at some point because we would stop overproducing and overconsuming, would make holistic medicine and naturopathy our priorities, make sure that education is unbiased and accessible to all for free… and dismantle the the military complex.
But our world is going in the opposite direction, so now we are going to pay for our enslavement… unless… unless… we realize that only a money-free society is the real fix.
Cream by David Firth – 4+ million views
Capitalism Means War
U.S. Budget Deficit Jumps to $100 Billion at Start of Fiscal Year. A ballooning U.S. budget shortfall — fueled by tax cuts, spending hikes and an aging population — is driving the Treasury Department to raise its long-term debt issuance. In Trump's first full fiscal year that ended in September, the budget gap grew to $779 billion, the highest level since 2012. November 13, 2018 … more: https://www.bloomberg.com/news/articles/2018-11-13/u-s-budget-gap-jumps-to-100-billion-at-start-of-fiscal-year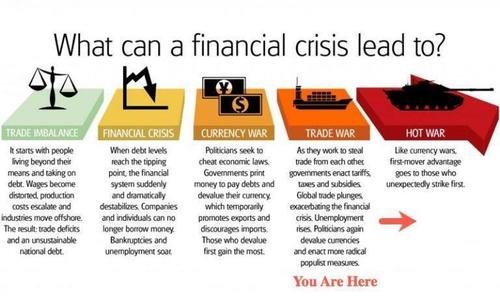 OUR SECURE ADDRESS IS