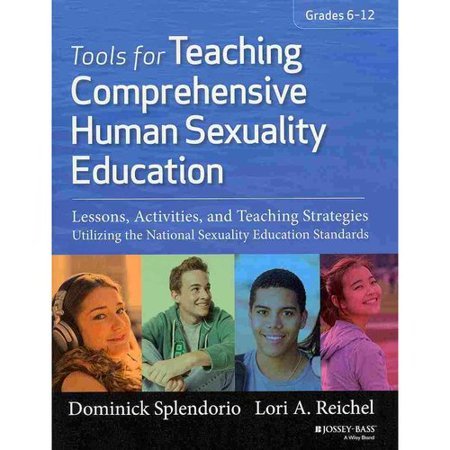 It is crystal clear that a society monetizing its kids has reached the paramount of immorality, but that is what money does, it ends up squeezing life out of anything and anybody, the long term side effects of chasing profit seeking.
The doc explains @ 13:41 how the infrastructure creating and promoting degenerescence is literally cashing in big.
Dr Kinsey, the infamous psychiatrist, contended that kids were already receptive to sexual fondling by age 4… the agenda to sexualize children has gone worldwide and is implemented by the UN and Planned Parenthood., under the guise of "comprehensive sexual education". Now in 150 countries and all US states!
WAR ON CHILDREN, THE MUST WATCH MOVIE, PLEASE SPREAD FAR AND WIDE!! (at the link)
https://www.comprehensivesexualityeducation.org/waronchildren
15 Harmful Elements of CSE
SEXUALIZES CHILDREN
Normalizes child sex or desensitizes children to sexual things. May give examples of children having sex or imply many of their peers are sexually active. May glamorize sex, use graphic materials, teach explicit sexual vocabulary, or encourage discussion of sexual experiences, attractions, fantasies or desires.
TEACHES CHILDREN TO CONSENT TO SEX
May teach children how to negotiate sexual encounters or how to ask for or get "consent" from other children to engage in sexual acts with them. Note: "Consent" is often taught under the banner of sexual abuse prevention. While this may be appropriate for adults, children of minor age should never be encouraged to "consent" to sex.
NORMALIZES ANAL & ORAL SEX
Normalizes these high-risk sexual behaviors and may omit vital medical facts, such as the extremely high STI infection rates (i.e., HIV and HPV) and the oral and anal cancer rates of these high-risk sex acts.
PROMOTES HOMOSEXUAL / BISEXUAL BEHAVIOR
Normalizes or promotes acceptance or exploration of diverse sexual orientations, sometimes in violation of state education laws. May omit vital health information and/or may provide medically inaccurate information about homosexuality or homosexual sex.
PROMOTES SEXUAL PLEASURE
Teaches children they are entitled to or have a "right" to sexual pleasure or encourages children to seek out sexual pleasure. Fails to present data on the multiple negative potential outcomes for sexually active children.
PROMOTES SOLO AND/OR MUTUAL MASTURBATION
While masturbation can be part of normal child development, encourages masturbation at young ages, which may make children more vulnerable to pornography use, sexual addictions or sexual exploitation. May instruct children on how to masturbate. May also encourage children to engage in mutual masturbation.
MORE
https://www.comprehensivesexualityeducation.org/15-harmful-elements-of-cse/
COMPLEMENTARY READINGS
The War On Children – While Parents Look The Other Way
https://steemit.com/informationwar/@earthcustodians/the-war-on-children-while-parents-look-the-other-way
Dark Magic: Sales of child pornography rake in $20 billion to $30 billion a year
http://www.earthcustodians.net/blog/2018/06/04/dark-magic-sales-of-child-pornography-rake-in-20-billion-to-30-billion-a-year/
Why Is Child Sex Trafficking Such A Taboo – Worldwide?
http://www.earthcustodians.net/blog/2018/06/25/child-sex-trafficking-taboo-worldwide/
Gender Dysphoria Is Engineered By "Dark Forces"
http://www.earthcustodians.net/blog/2018/09/17/gender-dysphoria-is-engineered-by-dark-forces/