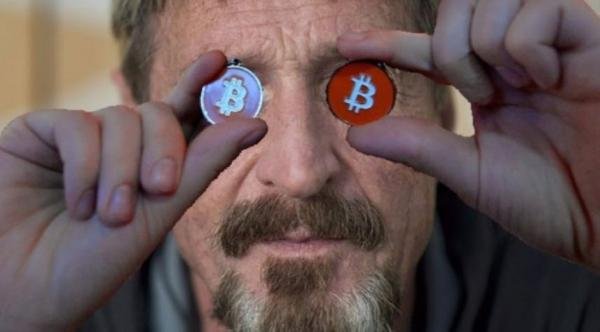 Well, that is what McAfee confesses in this CNBC interview… and guess what? He asserts that making money is boring.
The Earth Custodians blog has warned many times against all manias/hypes and Bitcoin does not escape the rule, and we have  several blogs describing the pitfalls and the enigmatic Satoshi, the founder of Bitcoin that nobody has never met in person, and as a matter of fact, many speculate on the character, as if Satoshi really exists or not… One really has to wonder McAfee's bullishness while getting rid of all his mining equipment. Something does not add up.
Published on Apr 30, 2018 | Why has JOHN MCAFEE sold his bitcoin mining Farm?
John McAfee confirmed his prediction: Bitcoin is 1 million dollars by 2020 February 3, 2018  https://thebitcoinnews.com/john-mcafee-confirmed-prediction-bitcoin-1-million-dollars-2020/
ALL THE MONEY THAT EXISTS CANNOT SAVE HUMANITY
The Only Solution To Servitude
feel free to join our forum to debate this blog